Opinions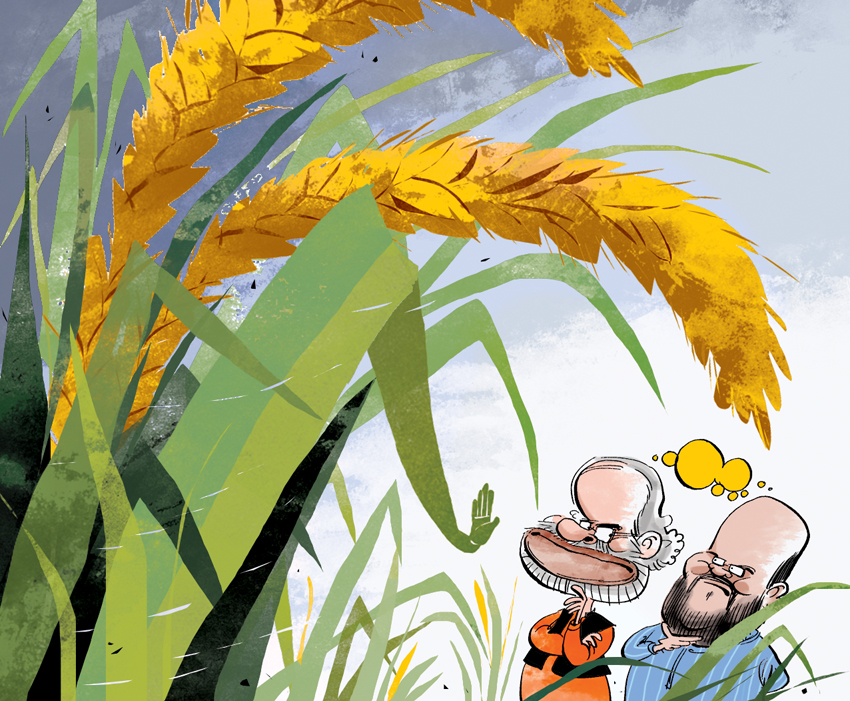 The road beyond Gujarat
Author - Baijayant 'Jay' Panda
Posted on - 27 December 2017
Image Source -
Information
Shortlink
Navigation
Downloadables
The road beyond Gujarat: We are past the discontents of demonetisation and GST, but the urban-rural divide must be watched
Of the two states whose election results were declared this week, reportage and punditry were understandably dominated by Gujarat. It being Prime Minister Narendra Modi's home state, the stakes there were sky high for both sides.
Just as his party could not afford to lose there, the opposition sensed an equally significant opportunity. Surely, in a country where incumbents usually face an uphill task, BJP's 22 years of governing Gujarat could be used against it, not just to wrest the state but also dent the PM's formidable reputation as a vote catcher?
That was not to be. In fact, if anything, it has further embellished Modi's credentials as someone who can turn around a tight situation. It was a bitterly contested election, with the rhetoric – spanning casteism, nationalism, and more – plumbing new depths and largely crowding out the initial focus on development. But the Gujarat results have thrown up a treasure trove of data that is already being mined by all sides to extrapolate future electoral trends.
Congress and its supporters are projecting their seats gained as a moral victory that sets the stage for their rejuvenation nationwide. On the other hand, BJP is legitimately highlighting that, despite the reduction of seats, it has in fact gained in the popular vote, going up more than 1% from the last assembly election in 2012, to 49% now.
In the Indian context, with multiple parties contesting, the winner needs not a majority of votes but only a plurality. And in the absence of comprehensive pre-poll alliances, the party or candidate with more than 30% vote share is usually assured of victory. Remember, BJP's 2014 landslide Lok Sabha victory was on a 31% nationwide vote share.
In subsequent state elections, the entire opposition was able to ally only in Bihar, where it won. But in Gujarat, the coming together of almost the entire opposition was not enough to win. Some analysts claim the combined vote share of the non-aligned Bahujan Samaj Party (BSP) and the Nationalist Congress Party (NCP), though only a little over 1%, might have made a difference.
But therein lies the rub. Pre-election alliances are far from easy, requiring the swallowing of much pride and the putting aside of long-standing rivalries. While it may be possible to get most opposition parties to ally in some seats, getting all to unite everywhere is going to be very, very difficult. Despite the writing on the wall, and many recent exhortations by some leaders, it will be a tall order to put up united opposition candidates in one-on-one contests against BJP all over India in 2019.
As for BJP, overcoming the drag of 22 years of incumbency for a sixth consecutive term showcased its capabilities. Besides its Modi trump card, party president Amit Shah has honed it into India's most formidable political machine at present, with a ground game second to none. It was a rare feat, in the same league as the Left Front's earlier seven consecutive terms in Bengal, and current four in Tripura, and Biju Janata Dal's four consecutive terms in Odisha.
It was all the more credible for the stark contrast with Himachal Pradesh, where Congress was undone by the anti-incumbency of one term. That begs the question whether Congress is indeed benefiting from new vigour in its leadership, as claimed by some, or was just somewhat lucky in Gujarat due to accumulated anti-incumbency. Congress should also wonder about its atavistic, 1990s style caste-based politics. If that was not enough to unseat a long-incumbent government buffeted by recent disruptive reforms, what are its prospects later elsewhere?
Gujarat also disproved the contention that the messy initial rollout of the Goods and Services Tax (GST) would impose an insurmountable political cost. Earlier, the UP election had debunked a similar claim about demonetisation. Going forward, this could be significant. Their short-term disruption has already started giving way to more positive outcomes, such as GDP growth bouncing back last quarter. And with recent course corrections to the GST regime, it will likely wane as a wedge political issue, and could even be pitched as an asset as the economy picks up.
As the results were being tallied this week, the stock market first tanked, and then not only recovered, but ended notably higher. That seems to indicate that people in the world of business and finance, many of whom had cribbed incessantly about demonetisation and GST's hiccups, nevertheless panicked at the first whiff of a change in the air. And then, relieved by the outcome, put their money where their mouths had not been.
Of the other trends worth keeping an eye on is the urban-rural divide. With India's rapid ongoing urbanisation, BJP will be happy about its increasing urban appeal. Similarly, Congress will likely take a cue from its better rural performance and target farmers' discontent in other parts of the country.
The Modi government has its work cut out to address these potentially vulnerable segments. Despite an economic turnaround looking more and more likely, the jobs crisis cannot be solved in the short term. With more elections looming next year, perhaps it is finally time for a cost efficient, Aadhaar-linked Universal Basic Income (UBI).