Opinions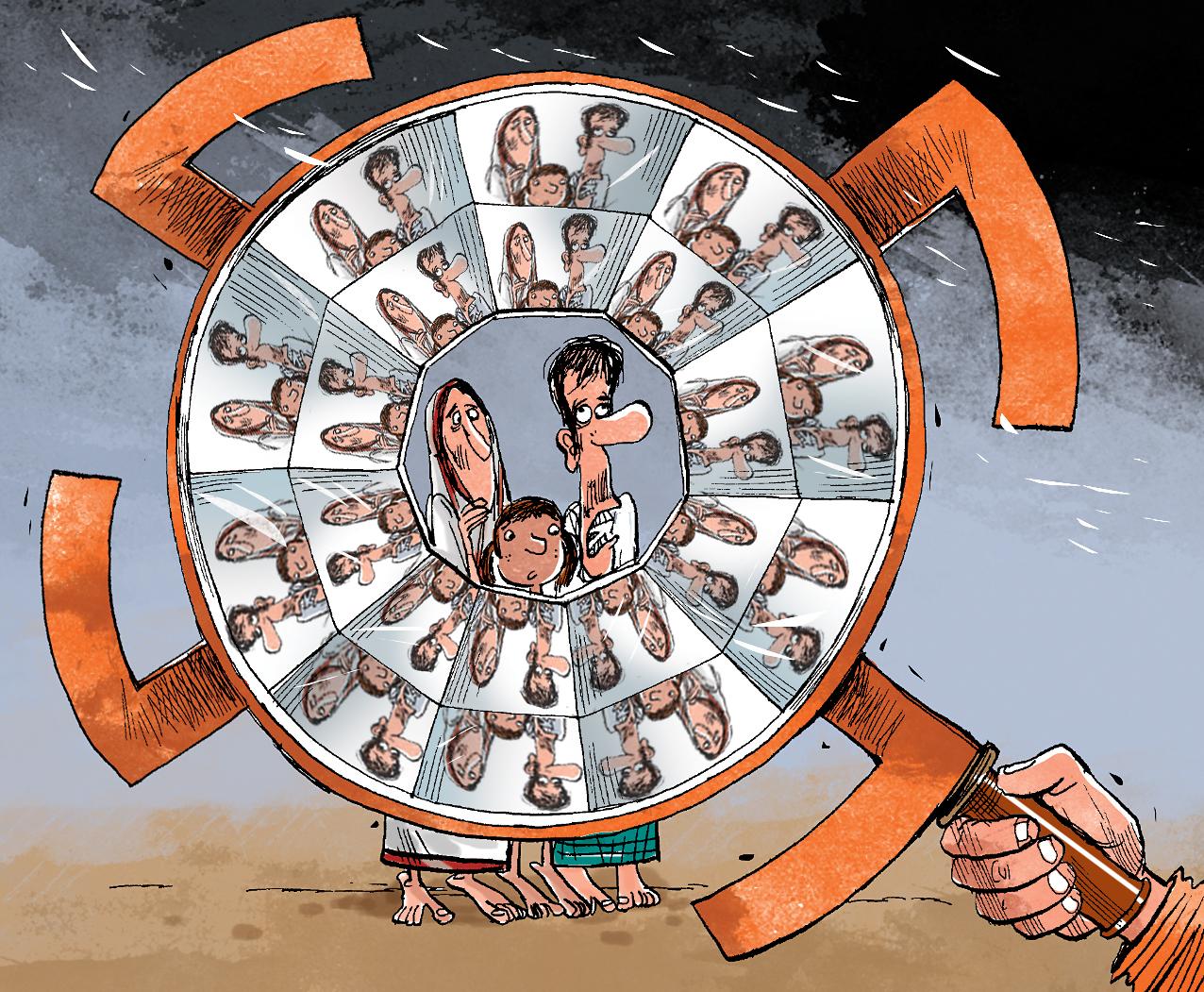 The illegal migrant problem
Author - Baijayant 'Jay' Panda
Posted on - 26 September 2018
Image Source -
Information
Shortlink
Navigation
Downloadables
The illegal migrant problem: Decades of looking the other way have been replaced by voter anger
When the state government of Odisha identified and deregistered 137 Bangladeshi nationals from the electoral rolls this month, it marked a turning point. The last time the state took concrete action on illegal immigrants was a quarter century ago under late Chief Minister Biju Patnaik.
What makes this especially noteworthy is the state's different demographics in comparison to those states where illegal immigration has been a hot button issue, and what this might portend.
The issue is nearing a climax in Assam, with the ongoing implementation of the long-pending National Register of Citizens (NRC), and its associated disputes. Demands are being made for similar exercises in other states, notably by the Rashtriya Swayamsevak Sangh (RSS) for the state of Bengal.
Unlike Assam and Bengal, Odisha's share of all minorities in its population is far lower, with a 2011 census figure of 6%. Nevertheless, Odisha too has had its share of controversies about changing demographics. These have included disputes about conversions by Christian missionaries as well as Hindu ones, occasionally leading to violence. The murders of Australian missionary Graham Staines and his two children in 1999, and Swami Laxmanananda in 2008 (and the dozens who died in the riots that followed) remain gruesome testaments.
In recent years, the narrative of a massive influx of illegal Bangladeshi immigrants into India has taken hold. Though the Union government admits there are no verifiable figures, it estimates there are 20 million of them in India. They are said to constitute a significant percentage of all construction workers, as well as household help.
Similarly, Odisha has been abuzz with reports of a sharp growth of illegal immigrants. They are concentrated in the coastal district of Kendrapada, which I represented in the Lok Sabha. It is on the Bay of Bengal, across from Bangladesh on a stretch of sea frequented by fishing boats. With efforts by many – including my repeated interventions in Parliament – a Coast Guard aerial reconnaissance unit has been set up in Odisha, as well as a few "marine police stations" in the coastal districts.
Though the state government claims Odisha has fewer than 4,000 illegal Bangladeshis, most people believe the number is many times higher, based on anecdotal evidence.  Like most states, Odisha had taken illegal immigration lightly, and been unenthusiastic about implementing even Supreme Court rulings to identify and deport. So why has it woken up now?
The answer is politics.  In a campaign speech last weekend, BJP president Amit Shah explicitly asserted what had long been expected to be a key part of his strategy for the next general elections: the identification and deportation of illegal immigrants. To consolidate its vote base, the party seems to be doubling down on its appeal to nationalism. And that is probably paying off, for nothing else explains Odisha shaking off its torpor with this sudden call to action.
One of the chief reasons for decades of nationwide sloth on this subject was that it had been successfully converted into a "secular" issue. But it was an open secret that many such immigrants gradually acquired ration cards and other forms of local identification with the connivance of local leaders, and ultimately enrolment on electoral rolls.
Several political parties and commentators to the left of centre continue to dispute this widely accepted scenario. But their argument that "communalists" have simply victimised Indian Muslims by terming them Bangladeshis is so far not backed by evidence. The reported anomalies in the Assam NRC don't count, since it is still work in progress, with provisions for rectification, and in any case is under SC scrutiny.
Apart from Union government estimates, statistics support the likelihood of large scale illegal immigration over a long period. For instance, in the first three decades after independence, Assam registered a population growth 50% higher than the national average, indicating in-migration. That is corroborated by the subsequent demographic changes.
The BJP seems keen to shun a "communal" tag, and has been trying to distance itself from such execrable phenomena as cow vigilantism, even as it redoubles efforts on the "nationalism" front. The latter is its "secular" path to rallying the base and even expanding its vote share.  But its opponents are determined to sully that effort. On the immigrants' issue, apart from the NRC kerfuffle, they point to the Modi government's Citizenship Amendment Bill, easing restrictions on non-Muslim immigrants from Pakistan, Bangladesh and Afghanistan.
At first glance, the bill may indeed appear communal, and some in the opposition are calling it a violation of the Constitution's clause 14 on the right to equality. But, in fact, the concept of providing safe haven to religious minorities fleeing persecution from neighbouring countries, as distinct from non-persecuted groups seeking economic opportunities, is well accepted. Though the non-inclusion of persecuted Ahmadis of Pakistan, and Rohingyas fleeing Myanmar, will need to be debated, there is nothing fundamentally communal in the bill.
Globally, decades of laissez faire attitudes to illegal immigrants are collapsing under voter anger, and India is no exception. Of course, in states that have experienced dramatic demographic changes, old style "secular" parties may still profit from being soft on illegal immigration. But the turnaround in Odisha, with still largely unaltered demographics, may indicate a tipping point in national attitudes.